Welcome to Jaye's Domain!

This site is finally open, after much tweaking and such (it still technically has a few pages to go but... heh).
You'll find this to be the major-hub of OrangeApple, Tall Tails, Calico and Scratches.
So feel free to scroll down and click the logo's to see their personal sites.

Hope you enjoy your stay.

---
~~OrangeApple~~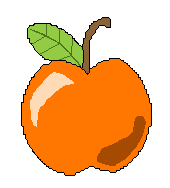 {The Star Of Basmuth :: [The Superhero Game]}




``Writing``


{Fan Fiction :: Original Fiction :: Graphic Fiction }



--Sewing--


{Calico :: CosCalico}


##Art##



{DeviantArt - FTW!}



.: SW:tOR Fan Page :.


*** Online Role Play Characters *** Original Characters *** Video Game Characters ***
*** Guestbook *** Profile *** Events ***